SUCCESSFUL START-LINES
Training for the Release!
SELF~PACED CLASS
As soon as you sign up you will have access to the full course! 



Lisa has a different philosophy when training start-lines.


She doesn't train for the stay.
She trains the release!


Training the release is key to successfully training dogs that
-are calm and connected with you at the start-line
-stay until verbally released
-charge off the start-line with confidence
LESSONS INCLUDE THE ACTUAL LEARNING PROCESS AND TROUBLE-SHOOTING OF INSPIRE LEARNING HIS START LINES AS A PUPPY. 


ALL MATERIALS ARE AVAILABLE AS SOON AS YOU SIGN UP SO YOU CAN WORK AT YOUR OWN PACE.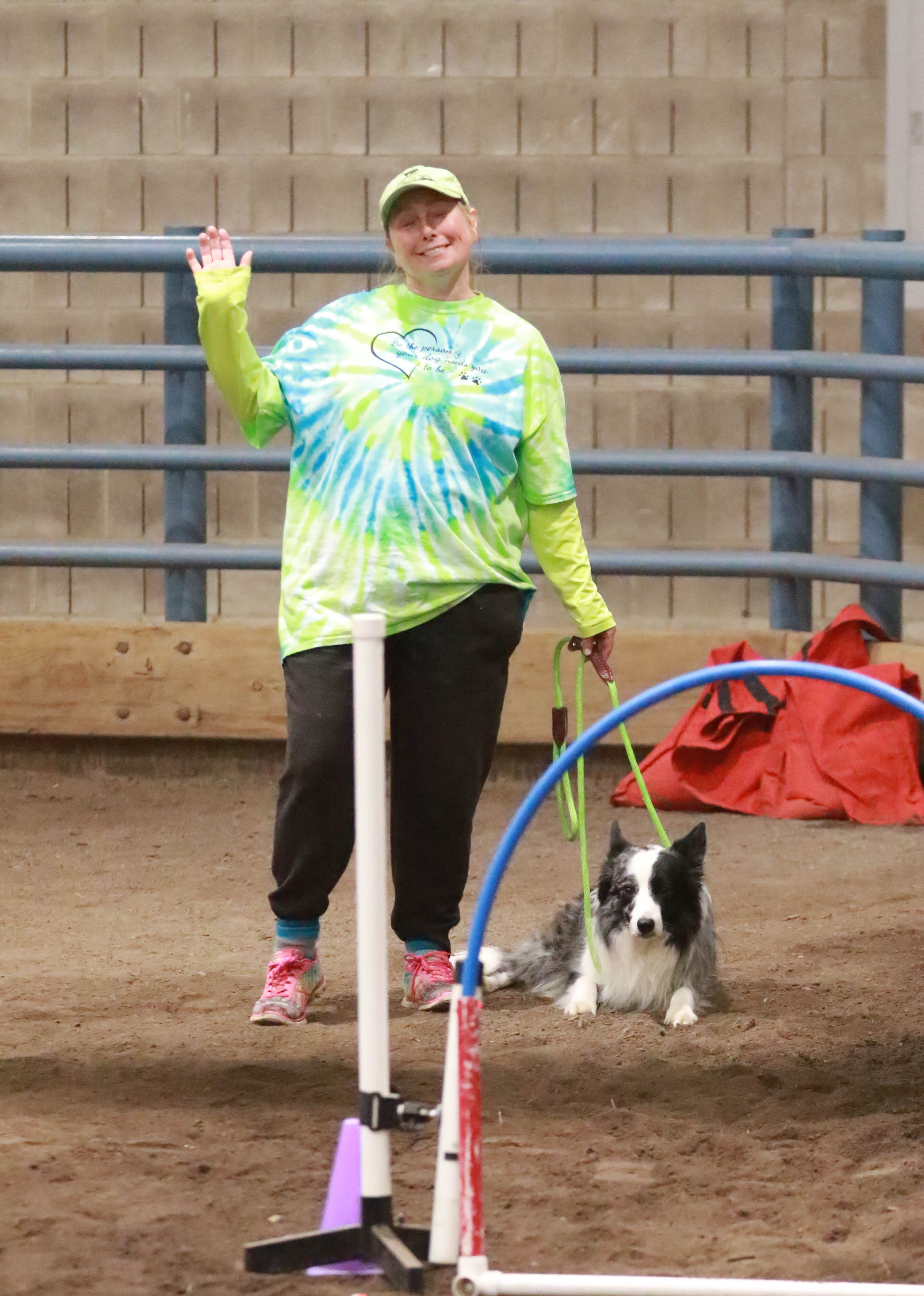 In this class, you will learn how to train and maintain a calm, confident, and CONNECTED Start-Line. Before long, you'll be able to walk into the ring with a connected dog and lead out with confidence even with big distractions like throwing toys or a tunnel as obstacle #1!
Stars of the instructional videos are Inspire, Key, rescue pups Emulate and Zoomy as well as a board and train dog Hannah.   Watch the step by step process teaching multiple pups/dogs as well as how to troubleshoot with each dog. 

In this class, you will learn Lisa's step by step methodology and the ability to proof your start-lines with toys. Lisa will show videos with her young dog as well as advanced dogs to show you real time training and how to handle training challenges. She also shows a video using a seminar dog and how she works through the start-line process with this dog. 
We will go over various reasons dog's break. It can be as simple as inconsistent cues to over the top or stress dogs. What happens outside the ring can be just as important as what goes on inside the ring and Lisa will share her pre-run routines and tips she uses to keep her dogs connected with her as she waits her turn outside the ring to walking into the ring with a confident connected dog. 
Watch the video below for info
about the class.



Why Take This Class?
-Learn how to train and maintain a calm, confident, connected start-line
Learn how to train for the release with a consistent release cue
Go over reasons dog break 
How to add duration, distance and motion 
Pre-Run Routines 
-Step by step lessons with detailed video instruction with different dogs 
Lessons include the actual learning process and trouble-shooting of Inspire learning his start lines as a puppy. 
All materials are available as soon as you sign up so you can work at your own pace.

Why Take This Class?


-LEARN HOW TO TRAIN AND MAINTAIN A CALM, CONFIDENT, CONNECTED START-LINE
LEARN HOW TO TRAIN FOR THE RELEASE WITH A CONSISTENT RELEASE CUE
GO OVER REASONS DOG BREAK 
HOW TO ADD DURATION, DISTANCE AND MOTION 
PRE-RUN ROUTINES 
-STEP BY STEP LESSONS WITH DETAILED VIDEO INSTRUCTION WITH DIFFERENT DOGS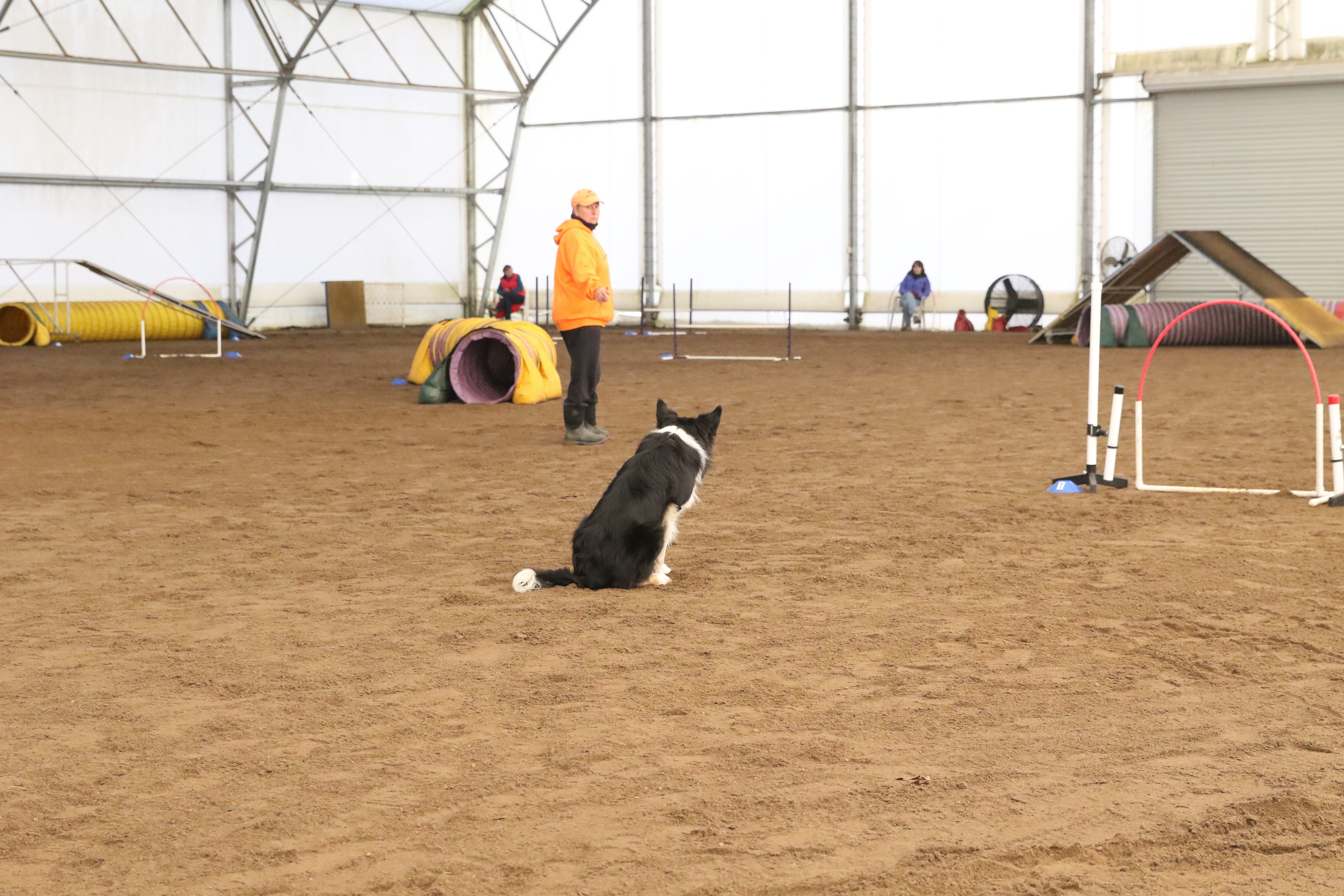 Do you want to learn about puppy, agility, distance, , fitness and massage?


All in one place-
All for one price?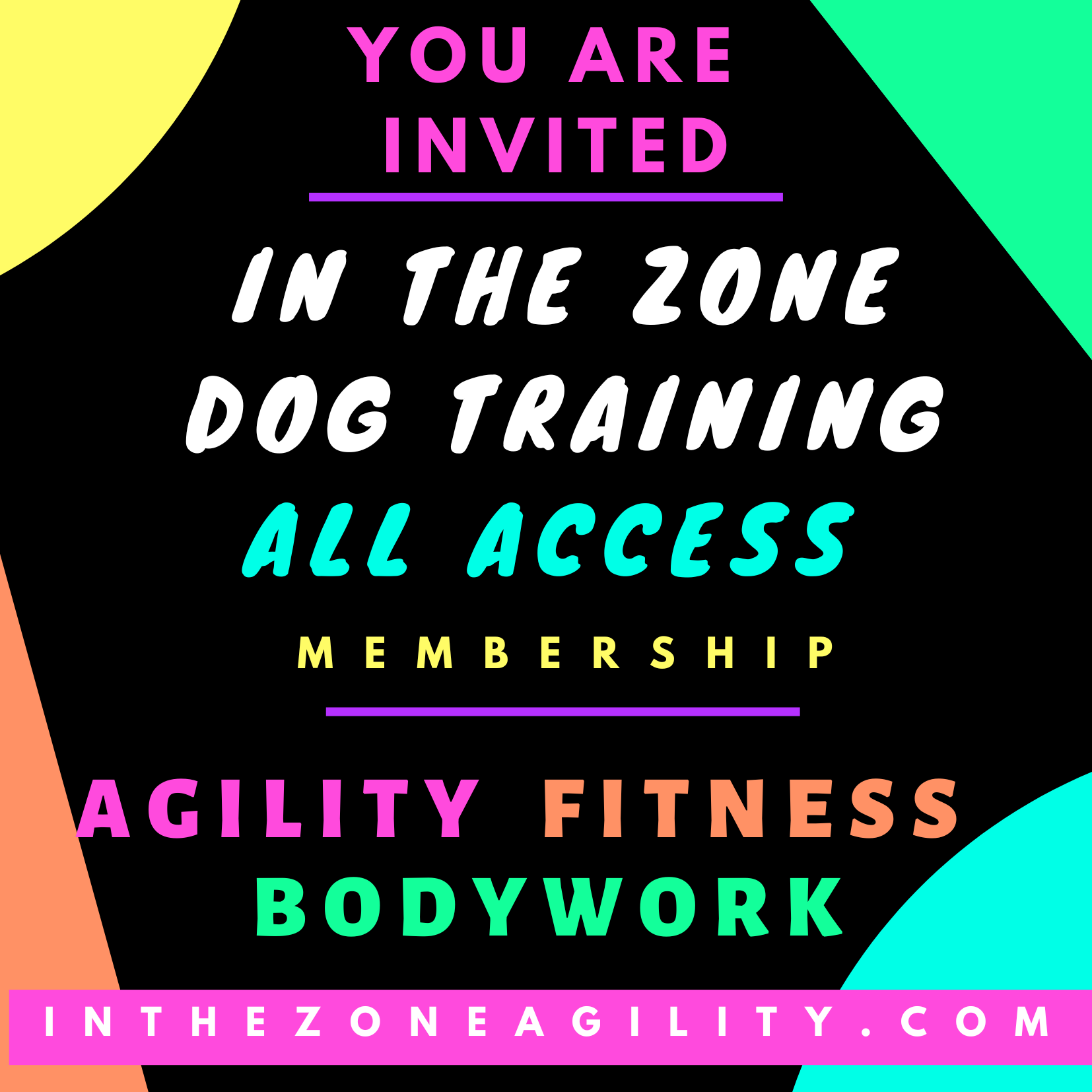 In The Zone Dog Training Program is a comprehensive program that will give you the skills and knowledge to train, handle and cue your dog/puppy for agility as well as keeping them fit with conditioning and massage lessons.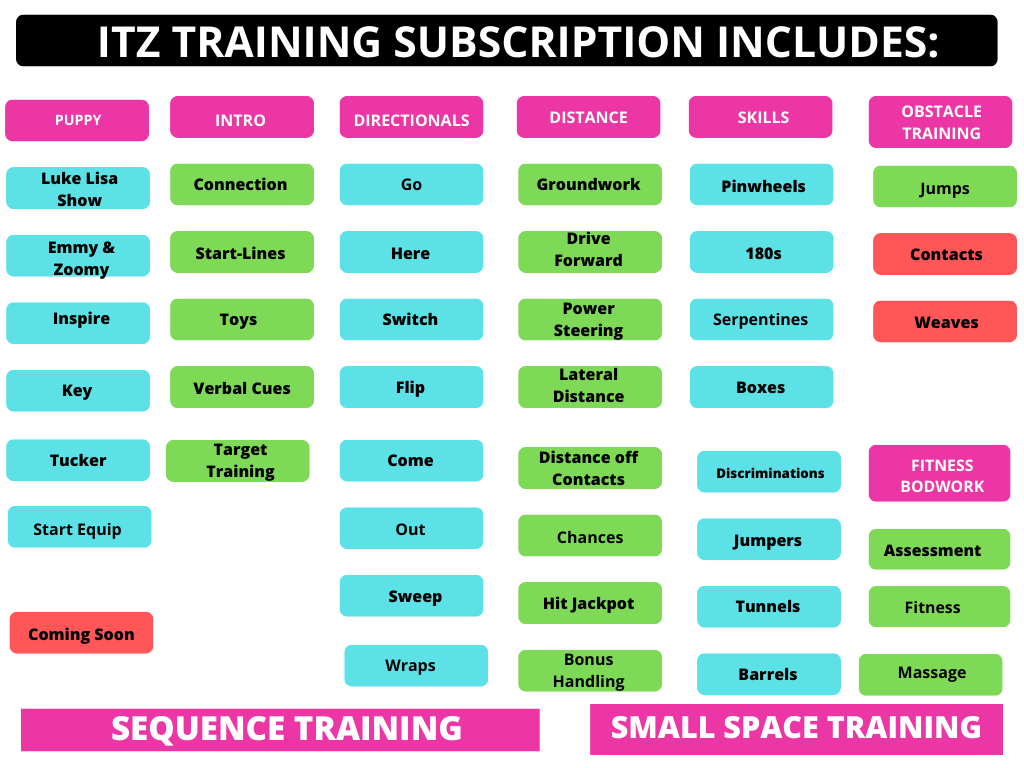 Membership includes classes that cover puppy, agility, fitness and massage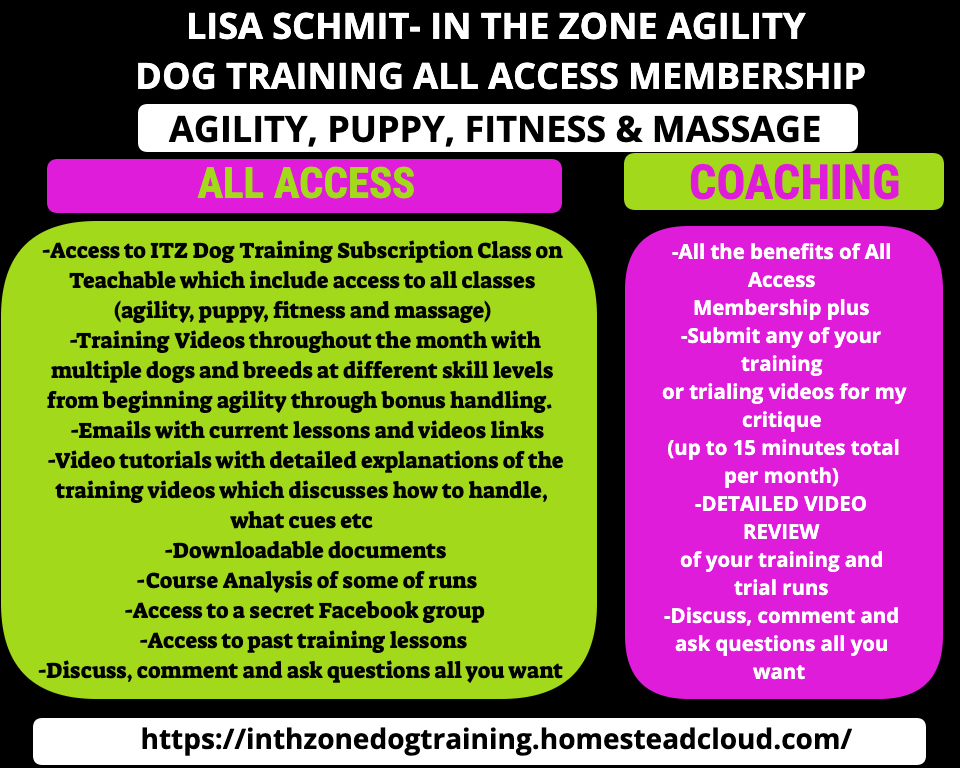 You can choose All Access membership and add One on One Coaching Option!
Check your inbox to confirm your subscription