Learn How to Massage Your Own Dogs
Help Your Dog Loosen Sore, Stiff, and Tight Muscles While Helping Them Relax and Feel GOOD!
This introduction is designed to teach you, as the dog owner, various massage techniques that you can use to help your best friend in the comfort of your own home!
Great for almost all dogs: from puppies to seniors; from pet dogs to athletes, and working dogs. 
BENEFITS OF MASSAGE
Helps dog's feel better
Maintains muscle and joint health
Reduces muscle tension
Help relieve pain and discomfort
Increases relaxation
Reduces stress and anxiety
Increases range of motion and increased flexibility
Improves soft tissue function
Helps to break up adhesions in fascia
Increases dog mobility
Improved blood circulation and removal of toxins
Assess dog's body to find any issues
Deepens bond with your dog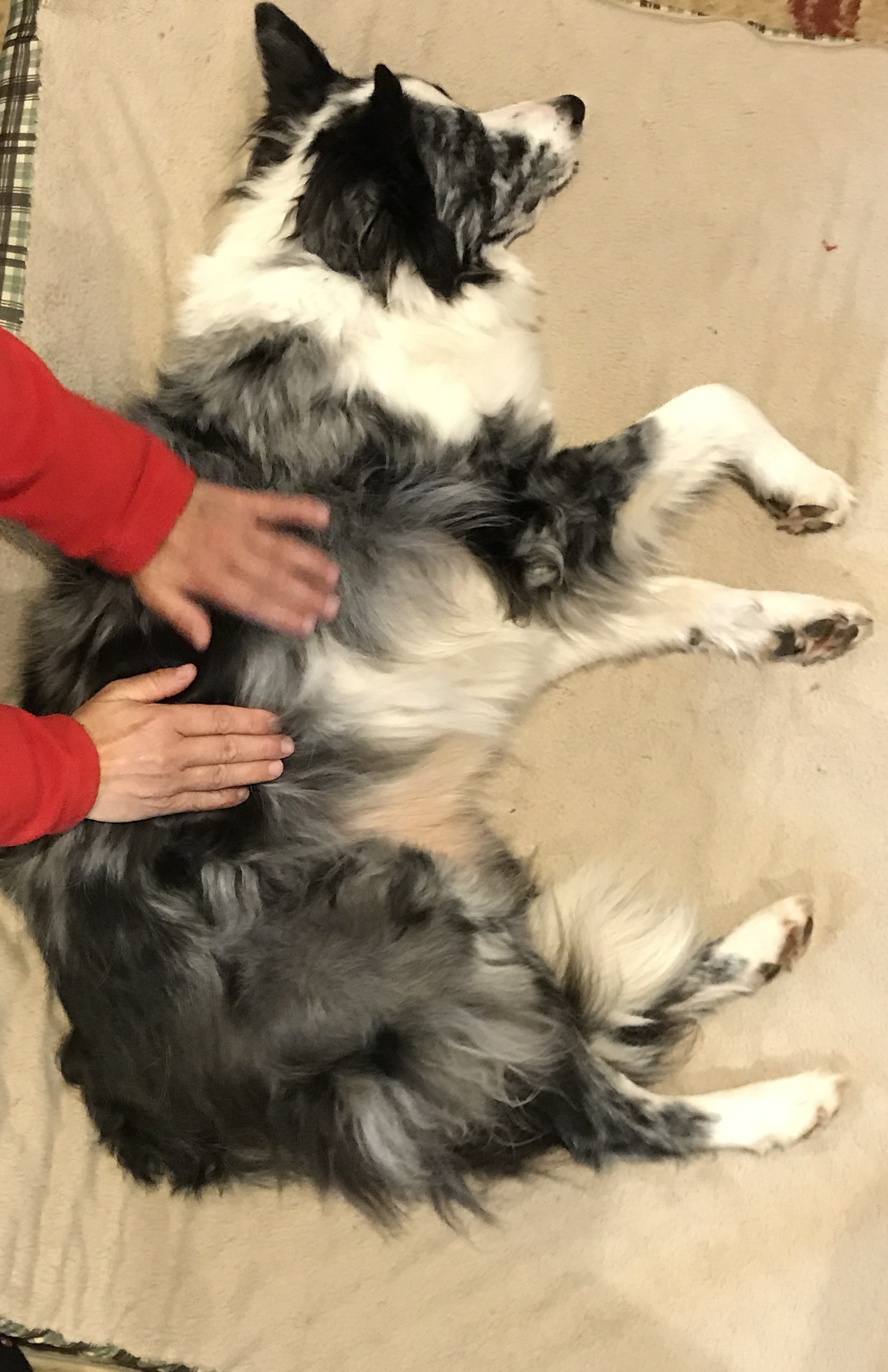 Who should participate?
→ Any Healthy Dog!
Including:
Pet Dogs
Young Active Dogs
Senior or Aging Dogs
Sport Dogs
Working Dogs
What's Included?


Discussion Threads
There will be discussion threads to ask questions.
Video Review
Working students can submit up to 5 minutes of video per lesson for instructional review. NEW for 2021 - Voiceover video review.
Start Date
Class will begin right after you enroll.


Format
Each class is broken into lessons, with one or more exercises within each lesson.


Timelines
The class is open for video submission, questions, review and comments for 90 days allowing you plenty of time to work through the material, take and edit video and formulate your questions as well as allow the instructor time to review and give feedback.
- access to material lasts for 1 yr.
The school reserves the right to modify, update or remove this class at any time.
Curriculum:
Benefits of Massage
Pressure
Massage Setup
Assessment
Stroking
Passive Touch
Head Massage
Digital Circles
Kneading
Wringing
Skin Lifting
Chucking
Shaking
Tail
oes
Bicycle
Tapotement
Clapping
Cupping
Hacking


Class consists of 6 lessons with multiple exercises per lesson.