SMALL SPACE
FOUNDATION FOR DISTANCE
ONLINE CLASS
Did you know you can teach distance
in a small space?   
One of the most important elements of distance training is for your dog to
understand your cues.   There are many fun exercises to do in a small space with
targets and cones to teach your dog your cues, directionals, and distance!
SELF~PACED CLASS
As soon as you sign up you
will have access to the full course! 
You can pick what lessons you want to work on !!!
There are over 60 instructional videos with multiple dogs
in this class!!!
Enough to keep you busy over the winter.
In this class, we go over the extremely important foundation skills to teach distance!   This class does not require a lot of room. You can do many of these exercises in your living room, basement or garage.  This is a great class for puppies as well as adult teams ready to teach cues for groundwork exercises for distance.  Foundation training is integral for distance training!  These groundwork exercises help you and your dog become comfortable with
distance and learning to drive away from you with confidence.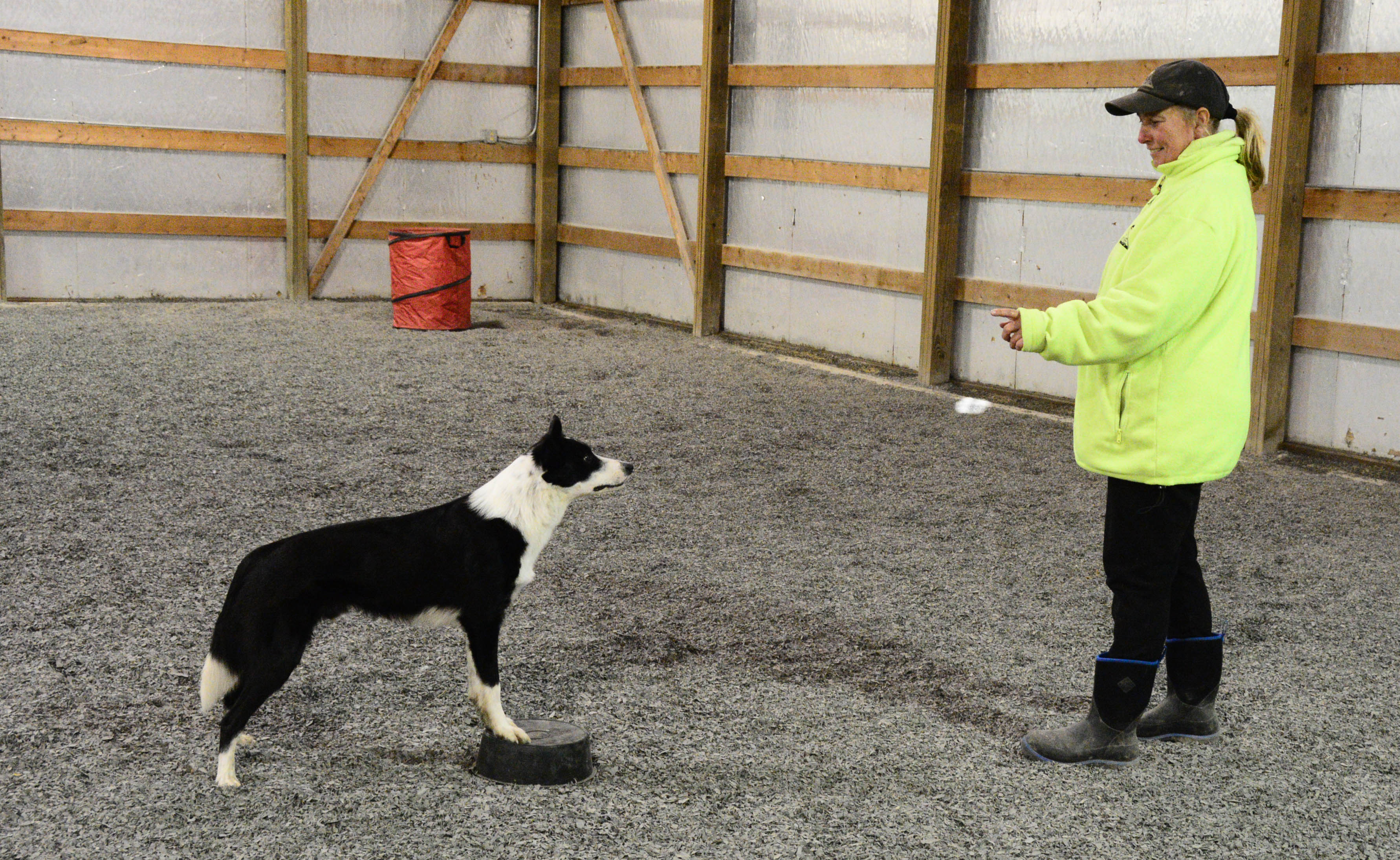 The main star of this class is
 

Inspire as a
puppy! You will see the actual learning process of how I train my pup. I will also show videos with my advanced dogs as they also can benefit from small space exercises! I have never had a dog understand my cues so quickly as Inspire and I attribute this to the foundation exercises we have done. Inspire achieved his first NATCH and bonus run (big distance) after trialing only 10 months!! He is a rock star ! I am excited to share the fun foundation
exercises I did with him with you and your awesome dog or pup!!


This class is a self-paced class which means than you will have access to all material as soon as your register.  However, the lectures are organized by skill so it is highly encouraged to go through each lesson step by step!!   Don't rush the training process.  You will have 6 months to post video and questions for feedback and access to all course material for 1 yr. 
LESSONS INCLUDED:
Lectures on dues, directionals, distance, how to use toys, rewards and more
Shadow-Handling & Space Games
Targeting to teach cues, directionals and distance
Cone work to teach cues, directionals and distance
Learn sweep move
Foundation for discriminations
Moving waits
Delayed Rewards
1 hoop or jump work
2 hoops or jumps 


What level: Open to all dogs over 4 months of age. 
Minimum equipment: We will be using targets, toys, cones, and 1-2 hoops or jumps to work the exercises in this class.
Sample of Instructor Video Review and Feedback


Lisa has developed a comprehensive and effective training program to teach distance. The goal of our training program is to instill knowledge, confidence and skills to work away from your dog.  We make learning to drive into the distance zone positive and fun! This class is designed to give you the foundation level information you need to successfully teach distance.