Preparing Your Puppy for Performance: 
Focus, Fitness, Connection, Cues and Rules



* Do you have a puppy and not sure what to safely do with your pup?


*Do you want to learn some fun bonding exercises to do with your pup? 
*Do you want to learn great agility foundation exercises to teach your pup your cues?
*Do you want to learn fun, SAFE fitness exercises to do with your puppy?


JOIN NOW TO GET ACCESS TO TRAINING ON NOT JUST ONE PUPPY ---BUT 5 DIFFERENT PUPPIES OF DIFFERENT BREEDS! TWO FROM BREEDERS AND 3 RESCUES!
This is no ordinary class.


This class shows how I trained 5 puppies! 


It is jammed packed with LOTS of lessons from recalls, to putting the leash on, to targeting, foundation start-lines and contact and puppy fitness!!  


Come join the puppy journey with 5 puppies and see the great foundation exercises, life skills and fitness exercises to do with puppies for their first year of life!! 


Stars of the class are Inspire - who is now 5 and rocking agility and big distance; Emmy who has started trialing, Zoomy and Key training and our new rescue beagle puppy Tucker!  





This is not a 6 or 8 week course. It is a class to show you things to work on with your pup for months and months from learning to put the leash on to going through the first hoop!
This class is jammed packed with great lessons on:
*Lots of Training and Puppy Lectures
*Connection Exercises
*Shadow-Handling
*Targeting (Toys and Bucket)
*Cone Work
*Teaching Your Pup to Understand Your Cues
*Teach Your Pup to Drive Forward
*Foundation Start-Lines
*Foundation Contact Training
*Puppy Fitness -Body Awareness, Surface Training, Body *Targeting
*and what to do and not to do!!!




OVER 50 VIDEOS than include step by step progression of teaching the pups these exercises!
CLASS INFO
Start Date
  

SELF PACED COURSE:  As soon as you sign up, you have access to all the lessons.  This way, you can pick and choose which exercises to work on.


There are over 50 training videos in this class!


Working Students
can submit up a total of 30 minutes of video for detailed instructor feedback.   This gives you the chance to pick the lessons that you want more detailed feedback on. 
Auditors
can ask questions and comment 


VIDEO REVIEW!! I record my screen and do a voiceover as I watch your homework videos! I can do slow motion, draw lines and more!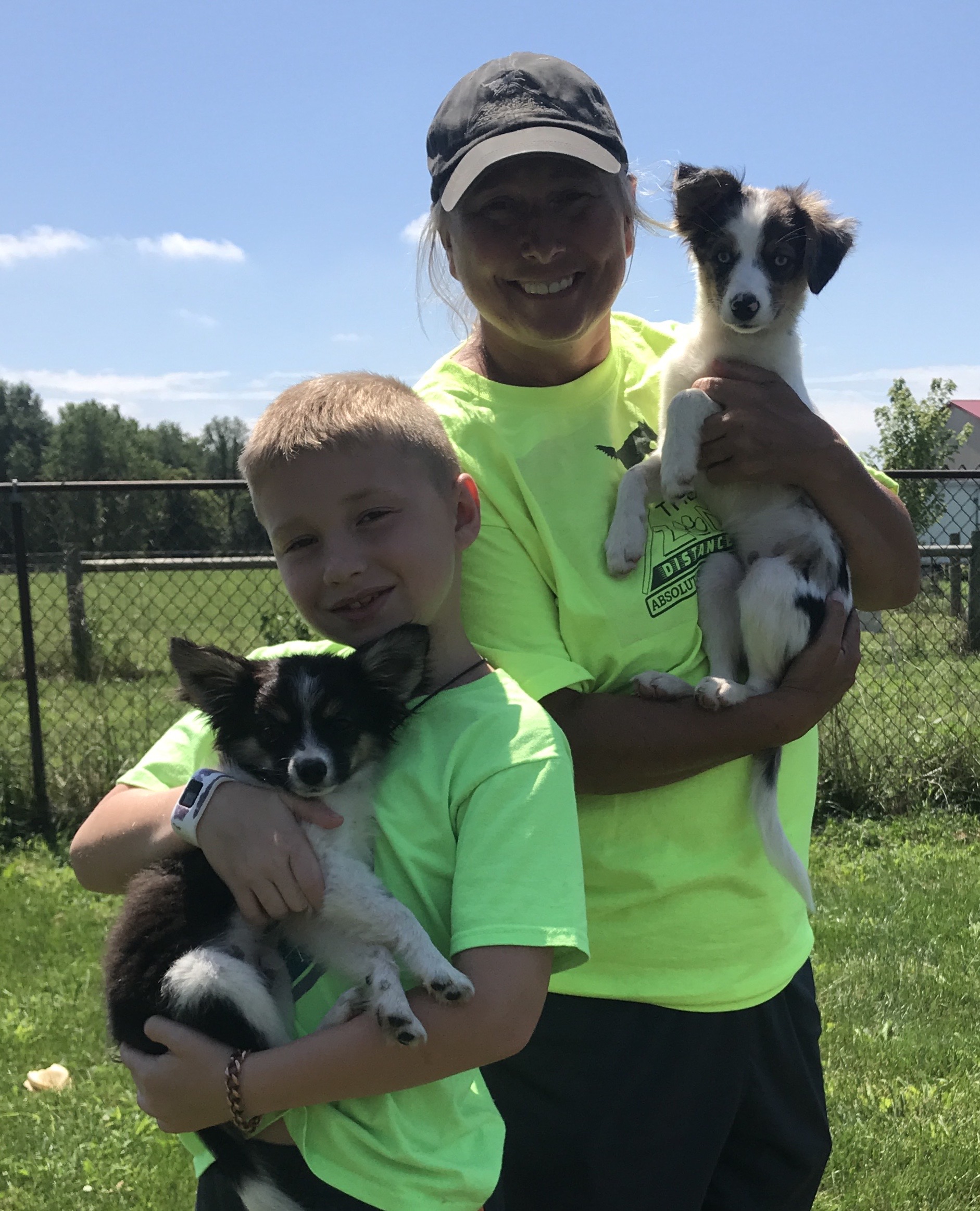 It is very exciting to get a new pup!! Sometimes we want to jump right into training the puppy in agility. But we have to be very careful of puppies growing bodies and minds.  The key to preparing your puppy for performance is having a strong connection and a solid training foundation. 
Bonding and connecting are the most important things to do with your pup. In this class we will go over connection games to do with your pup to keep your pup in the Connection Zone with you. Additionally, we will work on teaching your pups your cues. We will use toys, targets and cones to work the groundwork exercises that will teach your pup to follow your body language, learn your verbal cues and understand motion that helps give them the confidence and understanding of your cues before ever seeing any agility equipment. We will also start working distance right from the start so that you are your pup get comfortable working away from each other. Teaching groundwork exercises will help your puppy learn to follow your body language, learn your verbal cues and understand motion. It also helps to teach distance skills.
We do not want to put our pups in a box and wait for them to be grown before we start training them.   We also do not want to train our puppies like our adult dogs.   We need be knowledge about our pups growing bodies and perform mental and physical exercises geared towards our puppies growing bodies and minds. 
What is different about puppies?
Puppies are growing and developing both mentally and physically so need to be very careful of what exercises we do with pups.  Bones, growth plates, muscles, ligaments and tendons can grow at different times as do different parts of the body.   This makes puppies vulnerable to injury that can be caused by too much exercise or the wrong kind of exercise.
This class is great for all puppies from 8 weeks old to a year old (or older).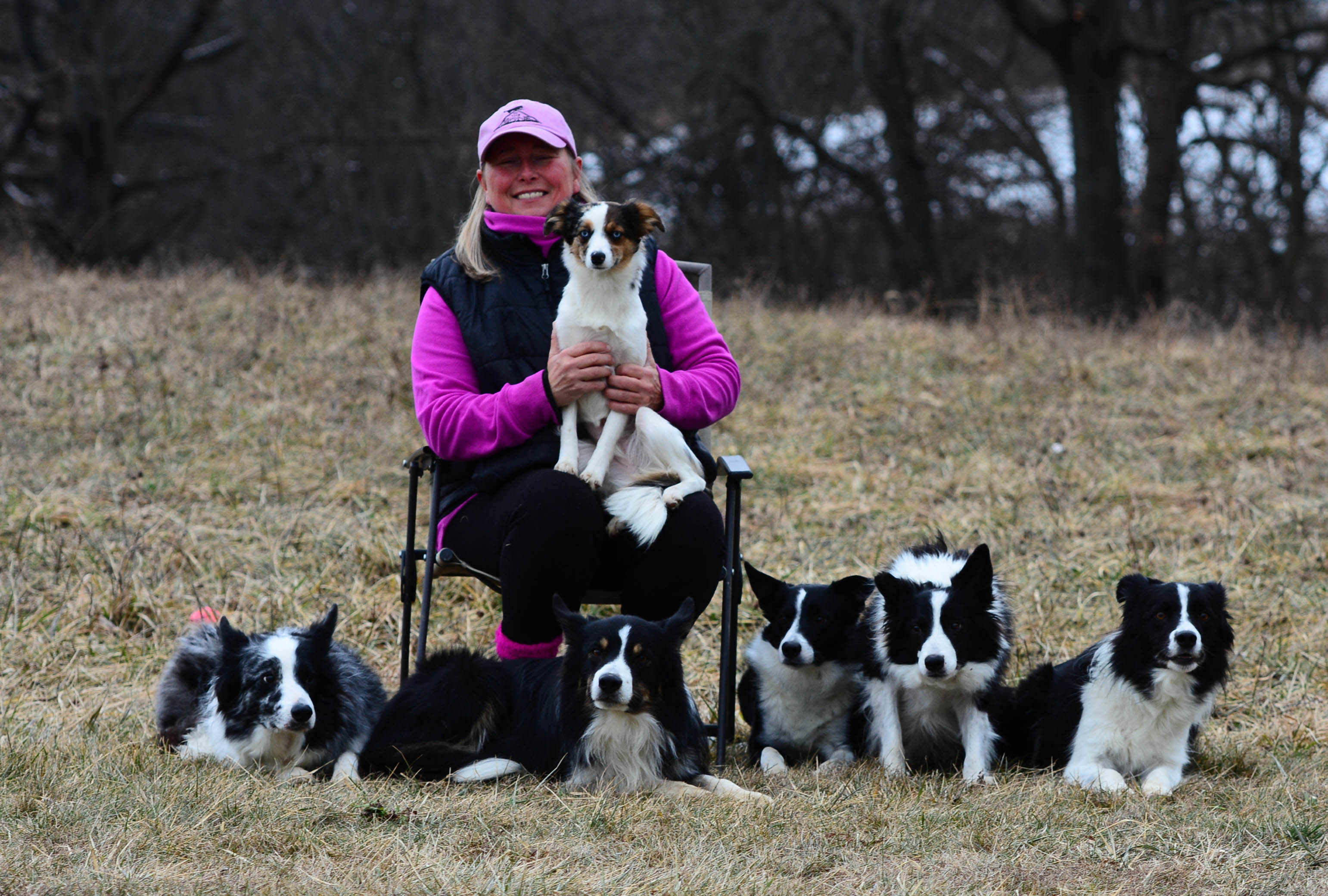 Lisa is the owner of In The Zone, LLC.  She is a Certified Canine Fitness Trainer, a member of Bobbie Lyon's K9 Fit Team and Certified Pet Massage Practitioner.  Lisa is one of the most accomplished handlers in NADAC. Her consistent, clear positive approach to dog training is evidence with her continual success with multiple dogs! She has been doing agility for over 20 years. She offers agility, conditioning and massage seminars across the continent.   Additionally, Lisa puts on about 12 NADAC trials a year.   To learn more about Lisa go to:  http://inthezoneagility.homestead.com Lisa has come home from the NADAC Championships with 10 trophies with 5 different dogs. She has finished in Overall Top 3 at NADAC Champs 22 times with 9 different dogs including her Brittany and Aussie. She has earned some coveted distance awards. JP7 earned the Purple Distance Cup Award~less than 10 dogs in the WORLD have this award. Tandem earned the Silver Versatility Distance Cup Award-less than 10 dogs in the WORLD have this award. Tandem, JP7 and Revolution earned the coveted Purple MODSQUAD award--Master of Distance and Speed which requires high level distance handling and speed. Less than 25 dogs in the world have this award and Lisa has three of them.  JP7 and Tandem earned the Silver Distance Cup Award.  Nine of her dogs have over 200 NATCHES, over 45 Speed Stars.  Eight of her dogs have almost 200 Bonus Runs (requires big distance skills). Her dogs are consistently in the Top 10 every year and in most categories in the NADAC Hall of Fame.