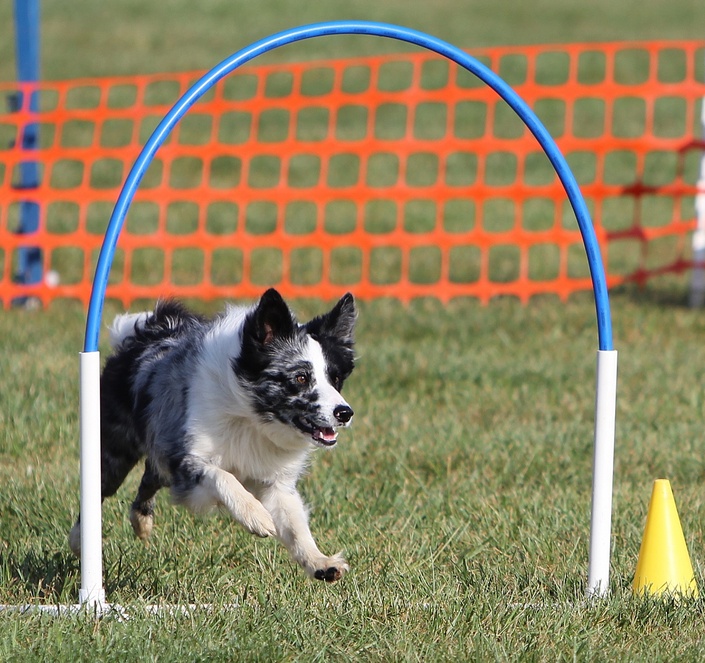 The Prepared Puppy: Starting Equipment, Teaching Turns and Contacts
Starting Equipment, Teaching Turns and Contacts
In the Zone Puppy Program
The Prepared Puppy:
Starting Equipment-Hoops & Tunnels
Teaching Directionals and Contact Training

This class is available AFTER taking the In The Zone Puppy Program: The Prepared Puppy~Creating Confidence, Connection and Teaching Cues & Distance Click the link below to sign up for this class.
https://inthezonedogtraining.teachable.com/p/the-p...

Email me at [email protected] to sign up for this class.
Now that our pup has a good foundation and understands our cues, lets start doing some equipment! We will start out with a hoop and add more hoops to teach our puppy to drive forward and to turn. We will start working pinwheels and various turns; We will teach the tunnel and then start using the tunnel to teach directionals. We will also start foundation for contacts using a mat, a bench and a board on the ground.
This class is jammed backed with lots of great lessons!!!
-Start Hoop work to teach commitment and drive to obstacles
-Add Hoops to teach puppy to drive forward straight and on curve
-Start Tunnel Training
-Teach turns- Here/ Switch Come/Flip
-Teach Pup To Drive Forward
-Foundation Contact Training starting with mat to running across a board and already work distance off of contacts
-As always, I work distance into each lesson so puppy is learning distance right away!
You will have access to this class a year after enrollment, giving you plenty of time to train, video and get feedback on your videos.
In this class I will be performing these exercises with my puppy Inspire! You will see the actual learning process of how I train my pup. I have never had a dog understand my cues and body language as a pup/young dog as Inspire does and I attribute this to the new groundwork exercises that I have done! He has amazing distance already. I am so excited about our agility journey and would love to share some of the great exercises I did with him as he grew from a pup to a dog that just started to compete with great success!!
This class is great for puppies as well as older dogs that need to learn these skills and more advanced teams that want a "tune-up".
Please note that you must take the Prepared Puppy 1: Class before taking this class.

https://inthezonedogtraining.teachable.com/p/the-p...

Minimum Equipment: 4 hoops and 1 Tunnel
Your Instructor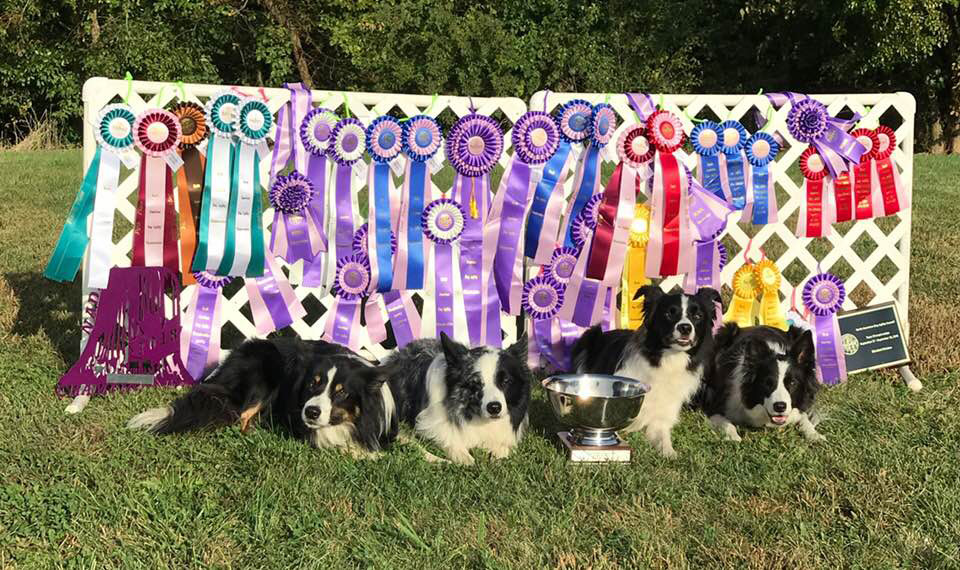 Lisa is a Certified Pet Massage Practitioner, FITPAWS Master Trainer, Certified Canine Fitness Trainer and a member of Bobbie Lyon's K9 Fit Team. She gives agility, conditioning and massage seminars across the continent.

She is one of the most accomplished handlers in NADAC. Her consistent, clear positive approach to dog training is evidence with her continual success with multiple dogs! Lisa has come home from the NADAC Championships with 10 trophies with 5 different dogs. She has finished in Overall Top 3 at NADAC Champs 21 times with 9 different dogs including her Brittany and Aussie. Nine of her dogs have over 150 NATCHES, over 35 Speed Stars. Eight of her dogs have 140 Bonus Runs (requires big distance skills). Her dogs are consistently in the Top 10 every year and in most categories in the NADAC Hall of Fame. In September 2018, Tandem earned the coveted Purple MODSQUAD award--Master of Distance and Speed which requires high level distance handling and speed. He is the 15thdog in the world to earn this award. JP7 achieved his Silver MODSQUAD in Dec 2018. Revolution only need one more bonus to achieve this award also. At the 2018 NADAC Championships, Tandem was the NADAC World Large Vet Dog Champion and NADAC Large Vet Dog Champion. JP7 was NADAC World Starter Stakes Reserve Champion and NADAC Reserve Champion Starter Stakes (high level distance class) and Distance Bonus Cup Champion. Revolution brought home 1stPlace Team Trophy. Here is a link to 2018 Champs Highlights Video: https://www.youtube.com/watch?v=VNRR3D9foggAt the 2017 NADAC Championships, Revolution was Reserve Champion, JP7 achieved 4 sashes in Starter Stakes, and Tandem and Synergy also made it to finals. Amazingly, in 2018 and 2017, her four dogs earned 26 NATCHES and 10 Speed Stars each year! Talk about being consistent at a high levelJIn 2015, Tandem won the highest number of Bonus Points Trophy in Starter Stakes. From 2008-20011, Moxie and Lisa won their class at champs! In 2007, Expedite won the Skilled Veteran Class and in 2006 Haley (Brittany) won Double Digit Class. To view a complete list of accomplishments, videos of runs and photos please visit http://inthezoneagility.com. To view some bonus' runs http://inthezoneagility.homestead.com/BONUS-RUNS.html
Lisa is a consummate learner. She continues to take classes and attend seminars whenever possible. She continues to evaluate her training and adjusts accordingly. She puts on many seminars across the continent and in doing so, meets lots of different teams with different issues. This has taught her to be open minded, to think on her feet and outside the box! She loves to be challenged and to help people succeed.
Lisa's info: [email protected]
www.inthezoneagility.comwww.bobbielyonscaninecampus.com
www.youtube.com/c/lisaschmitinthezonewww.facebook.com/inthezoneagility
www.facebook.com/groups/IntheZoneAgility/ Newsletter: http://eepurl.com/dNZpcM
Frequently Asked Questions
How long do I have access to the course?
For one year from the start of class. The school reserves the right to modify, update or remove this class at any time.
What if I am unhappy with the course?
You will receive a refund if you request your cancellation at least 1 day before the class begins. There are no refunds after class has started.
This course is closed for enrollment.